Goji Berries
Goji Berries (also known as Wolfberries or Gou Qi Zi in Chinese) are the fruit of Lycium barbarum and Lycium chinense.
In TCM they are considered to:
Nourish the Liver and Kidneys
Benefit the Essence and Brighten the Eyes
Enrich the Yin and Moisten the Lungs
They are rich in vitamins and minerals as well as protein and polysaccharides and consumption is reputed to have multiple benefits.
We like to add a few to green tea and to porridge.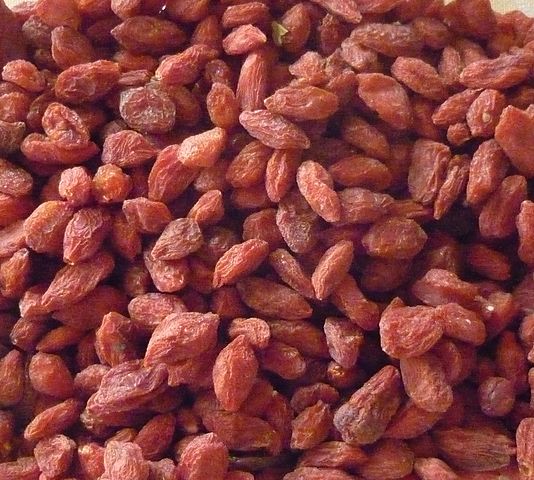 Explore our Goji Berry products below:
Products
Adaptogens

Adjunct Nutrition

Brain

Cardiovascular Health

Digestion

Energy & Vitality

Eyes

Joints & Muscles

Liver

Men

Mushrooms

Pets

Probiotics

Relaxation

Respiratory

Superfoods

Women

We Love!