Chaga
Botanical name - Inonotus obliquus
Japanese name - Kabanoanatake
Chinese name - Bai Hua Rong / Hua Jie Kong Jun
English name - Chaga
Traditionally only I. obliquus growing on birch trees was used as a tea and the wisdom of using birch-grown I. obliquus is supported by the finding that some of its key components are the triterpenoids betulin and betulinic acid, which occur naturally in a number of plants but primarily in the bark of the white birch (Betula pubescens - seen as the tree of life and fertility in many Eastern European and Siberian myths) from which it gets its name.

We use exclusively MycoNutri Chaga as it combines both hot-water and ethanolic entracts to deliver high levels of both triterpenes and polysaccharides.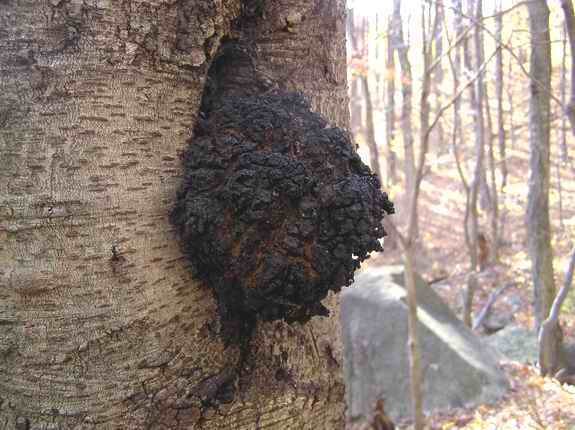 Explore our Chaga products below:
Products
Adaptogens

Adjunct Nutrition

Brain

Cardiovascular Health

Digestion

Energy & Vitality

Eyes

Joints & Muscles

Liver

Men

Mushrooms

Pets

Probiotics

Relaxation

Respiratory

Superfoods

Women

We Love!