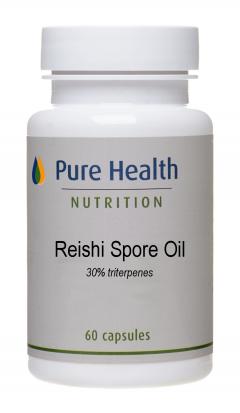 Reishi Spore Oil - 60 Capsules
(PGL60)
Product Description
60 x 500mg.

The highest level of Reishi's triterpenes (Ganoderic and Lucidenic acids) are found in the spores and our spore oil contains a minimum 20% triterpenes with at least 100mg triterpenes per softgel capsule (gelatine).

Not suitable for vegetarians or vegans.



Products
Adaptogens

Adjunct Nutrition

Brain

Cardiovascular Health

Digestion

Energy & Vitality

Eyes

Joints & Muscles

Liver

Men

Mushrooms

Pets

Probiotics

Relaxation

Respiratory

Superfoods

Women

We Love!