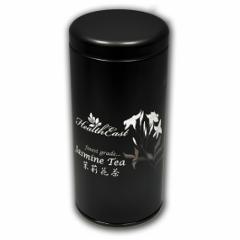 High Mountain Jasmine Tea - 100g
(QJT100)
Product Description
This delicate tea is completely natural and very different from many other jasmine scented teas.

It blends top quality spring-harvest Taiwan High Mountain Oolong Tea leaves with freshly picked jasmine petals all naturally grown on a small family tea farm located in Nantou county, Taiwan.
Products
Adaptogens

Adjunct Nutrition

Brain

Cardiovascular Health

Digestion

Energy & Vitality

Eyes

Joints & Muscles

Liver

Men

Mushrooms

Pets

Probiotics

Relaxation

Respiratory

Superfoods

Women

We Love!